Message from the Director
Welcome to the website of the Oklahoma Center for Respiratory and Infectious Diseases (OCRID). We are a multi-institutional and interdisciplinary research center with administrative offices housed in McElroy Hall at Oklahoma State University (OSU), Stillwater. Our investigators come from major research institutions across the state of Oklahoma, including 5 colleges at the OSU Stillwater campus, 1 college at the OSU Tulsa campus, 3 colleges at the University of Oklahoma Health Sciences Center in Oklahoma City, 1 college at the University of Oklahoma Norman campus, and an independent research institute, the Oklahoma Medical Research Foundation in Oklahoma City.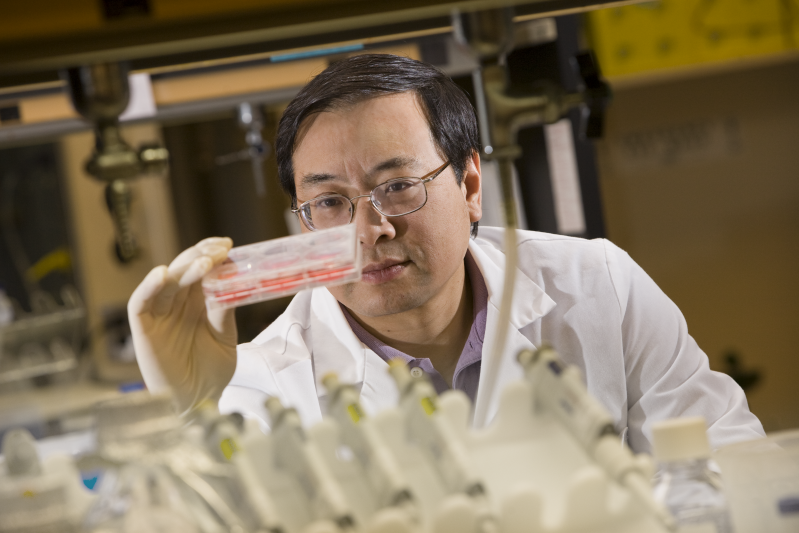 OCRID was established in 2013 through an $11.3 million Centers of Biomedical Research Excellence (CoBRE) grant from the National Institutes of Health. In 2016, OCRID was approved as a University Designated Research Center. In 2018, OCRID secured an additional $11.1 million phase II COBRE grant.
OCRID is a focal point for expanding respiratory infectious disease research in Oklahoma. OCRID engages in critical research on respiratory infectious diseases with a focus on the influenza virus, respiratory syncytial virus, and respiratory bacterial and fungal infections, and now COVID-19. The interdisciplinary projects in OCRID cover therapeutics, vaccine, diagnostics, disease pathogenesis, nutrition, and bioengineering. OCRID provides training and mentoring to junior faculty and the next-generation of scientists, promotes collaboration among scientists throughout the region, recruits new faculty to member institutions, and strengthens biomedical research infrastructure.
From 2013 to 2021, OCRID supported 12 full research projects, 41 pilot projects, and 3 core facilities, hosted over 100 out-of-state seminar speakers, and held Annual OCRID Research Retreats. The membership grows to 75 from 35 and the center investigators received $119 million in grants and published 990 papers. In response to the COVID-19 pandemic, OCRID awarded 6 grants to support COVID-19 research on animal model, vaccine development, drug discovery, and COVID-19 pathogenesis, and recruited two new faculty members with expertise in Coronavirus research to OSU. OCRID investigators have also participated in COVID-19 responses from basic research, testing to clinic trials.
We are unified by a commitment to excellence in research and training on respiratory infectious diseases. Our scientists and leadership cultivate excellence through deliberate faculty mentorship, robust interdisciplinary collaboration, innovative research, and a dynamic bench-to-bedside-to-marketplace approach. Our investigators benefit from OCRID's scientific and technical expertise, core facility support, and collaborative environment fostered through seminar series, work-in-progress meetings, journal club meetings and an annual retreat. Under the guidance of the distinguished scientists who serve on our Steering Committee, Internal Advisory Committee and External Advisory Committee, OCRID has developed a reputation as a regional leader in respiratory infectious disease research. We are pleased to share our progress in this exciting endeavor with you.
Lin Liu, Ph.D., FAPS
Director, OCRID
08/08/2021